Lancair IV, IV-P, Mako owners — enjoy smoother operation, enhanced control and extended life with this Replacement Oleo Nose Strut.
Performance PART for IV, IV-P, Mako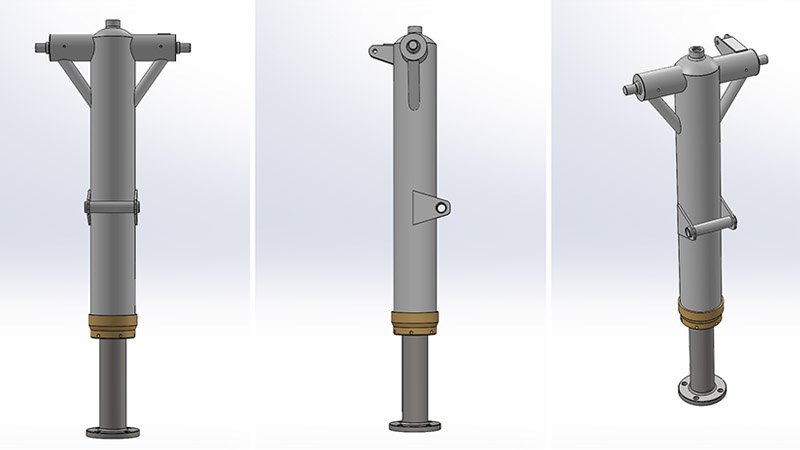 The new Lancair Oleo Strut has been re-engineered from top to bottom for extended operational life. The new Lancair unit incorporates everything we have learned from decades of PMA-approved precision aviation manufacturing experience.
Our refined production process incorporates a new piston, precision machined to very fine tolerances and chrome plated to reduce friction and maximize longevity. This new piston is utilized in the nose gear strut for both fixed and retractable gear Lancair models. With different housings and piston travel, it will also be available for recent 2-seat (Legacy, Barracuda) and 4-seat (Mako/IV/IV-P) aircraft models with retractable nose gear.
Specifications
APart Number
Application
Weight:
Dimensions
overall: 24¼" x 5" x 8¾"
upper cylinder diameter: 2½"
lower cylinder diameter: 1½"
lower flange diameter: 3"
Please call 1-830-900-7032 for pricing.