Lancair ES owners — the sleek new Mako wingtips are now a high-tech retrofit for your ES or ES-P. An easy replacement for the stock wingtips, the Mako tips add approx. 7" to each wing.
PARTS KIT for ES, ES-P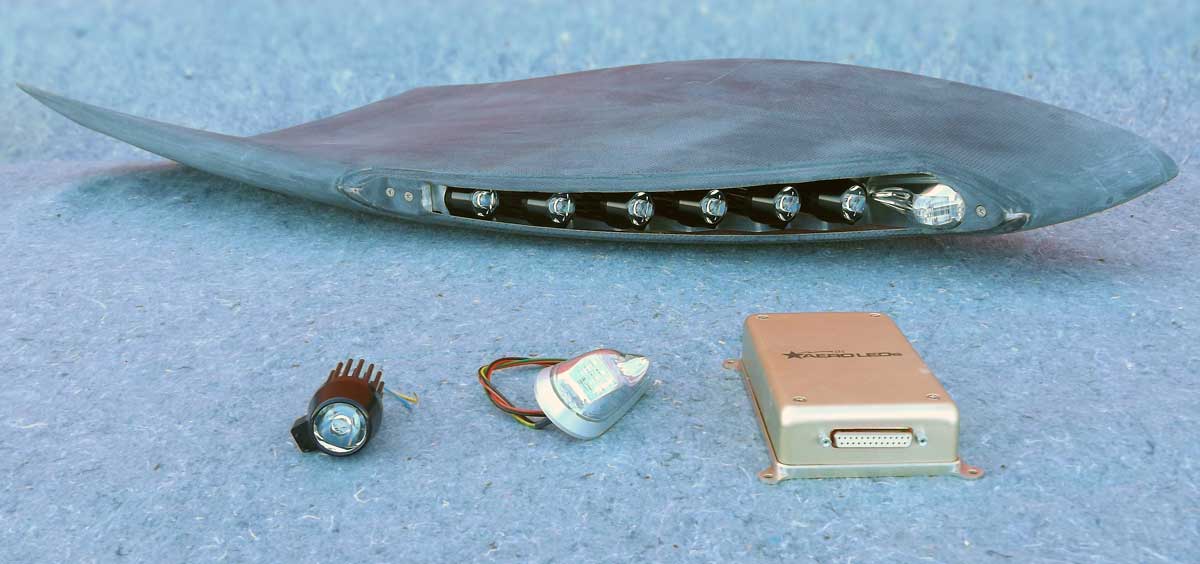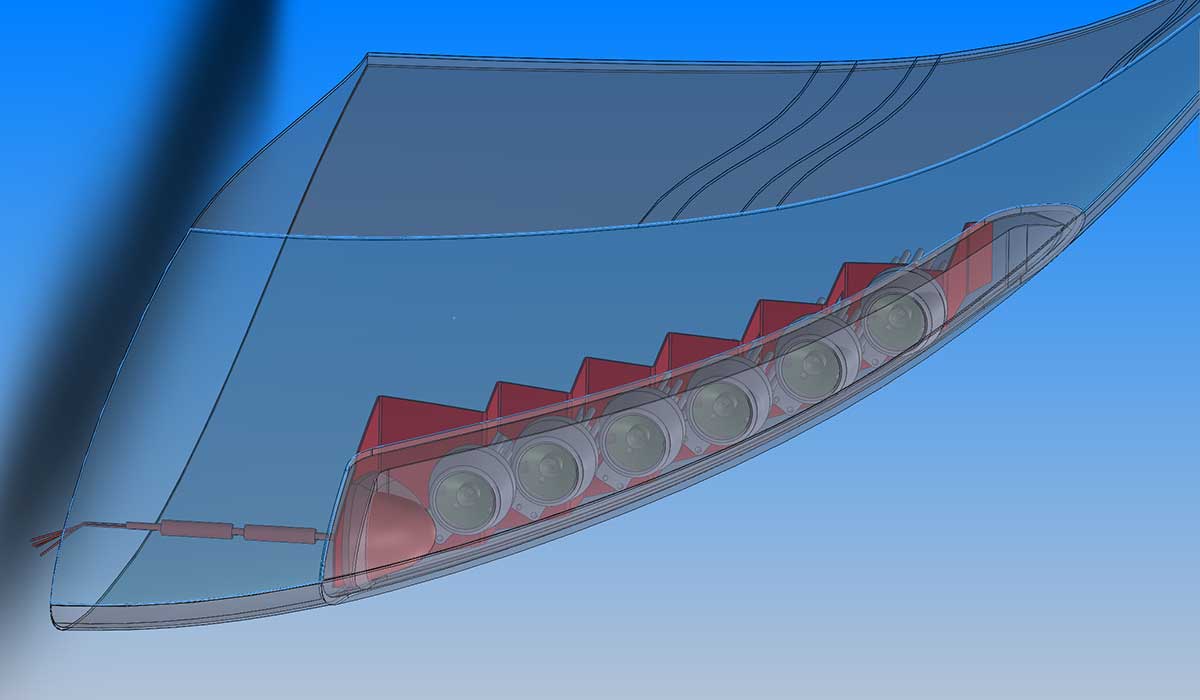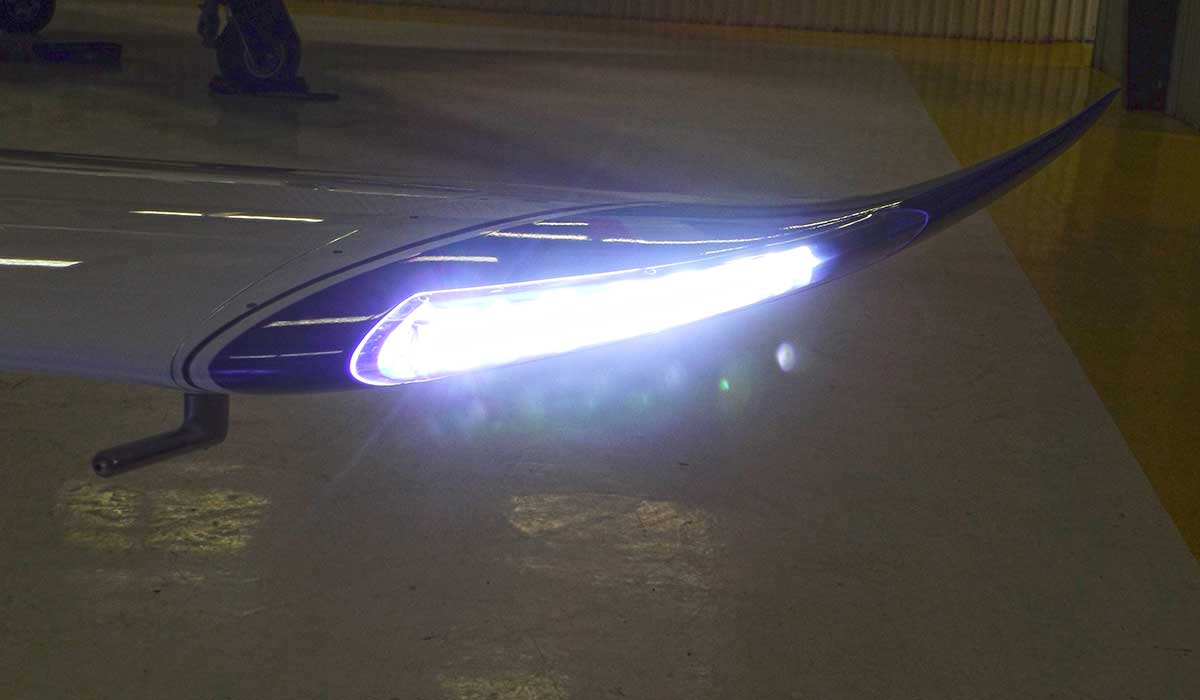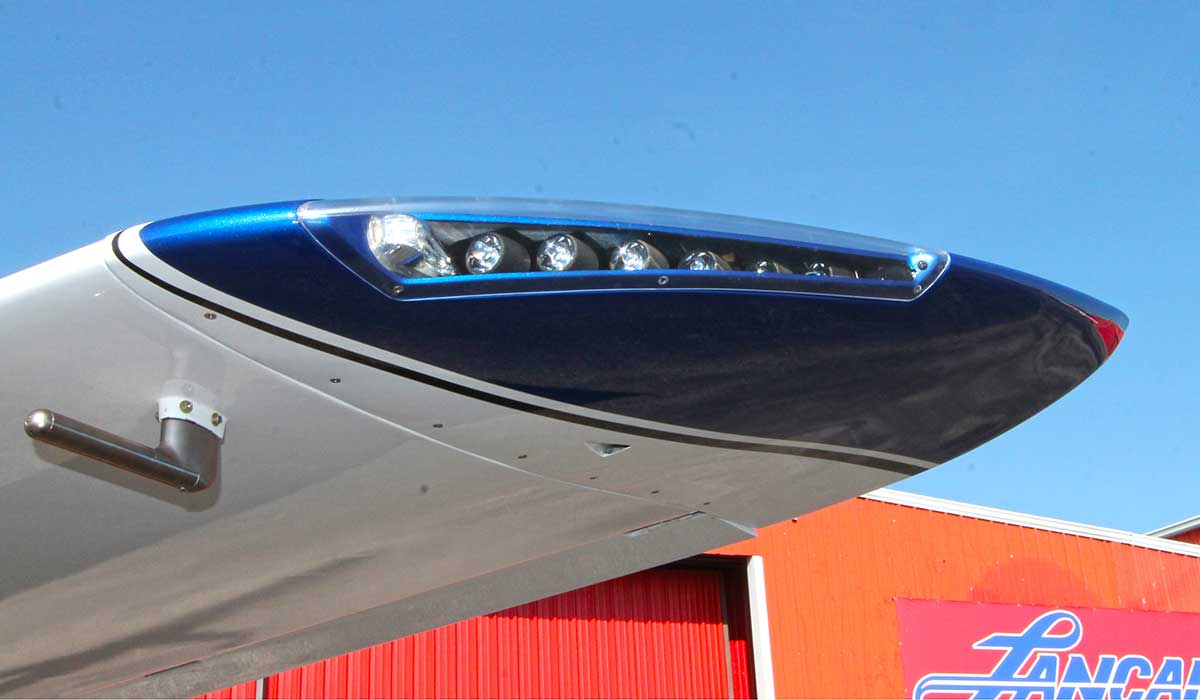 The Mako-style wingtip incorporates a brilliant 6-LED light array, substantially improving the ES's original lighting and making your Lancair as bright as an airliner! Producing over 450,000 Candela (per set), these super efficient landing and navigation lights increase landing and takeoff visibility as well as enhancing your airplane's "presence" on the ramp.
The wingtips' subtle reshaping improves the aircraft's handling by reducing roll coupling — the tendency to 'skid' in the air when rudder is applied. Many manufacturers add a spring in between the ailerons and rudder to force mechanical roll coupling. The Mako wingtips now achieve this aerodynamically, while reducing drag and looking great — day or night!
Specifications
Application
Output (Candela)
450,000 candela/candlepower (per set)
Weight
Materials
available in Carbon Composite or E-Glass (Carbon Composite kit pictured above)
E-Glass model can be supplied with NAV antenna bonded in place.
Contact us for details.
Power requirements
*Nav antenna is available only with E-Glass kit - Carbon composite materials are opaque to radio frequencies and are not useable with internal antennas.
Please call 1-830-900-7032 for pricing.