Two lifelong friends and Lancair owners recently teamed up to break four FAI category C-1c records for speed between several city pairs in Australia. Gary Burns and Gary Weeks, both members of MRAC (Manning River Aero Club), made the speed runs in Burns' Lancair IV, registration no. VH LKG.
Gary remarks, "It is a 4-seater that I purpose-built for flying around the world – which Alex Schenk and I did in 1998, setting 11 point to point speed records. At that time, it had no autopilot and the normal 6 pack of avionics. With a small side stick, it is quite heavy in the roll."
This Lancair IV has a TSIO-550E Continental engine that can maintain full power to 24,000 feet, and still achieves 70% at the ceiling of 29,000 feet. At 10,000 feet, it is a similar speed to the Legacy, but burning 60 lph, as opposed to about 48 lph. At 29,000 feet, it can achieve 310 knots and has 460 litres of fuel in the wings – perfect for attempting world records.
"…we Lancair drivers often get to see ground speeds better than 300kts when we go and chase the winds. At FL250, we were looking at better than 370kts groundspeed for a small part of our journey. That's hootin' – and burning about 60 litres an hour LOP. It's difficult to match. There is no production aircraft out there to match this performance," he said.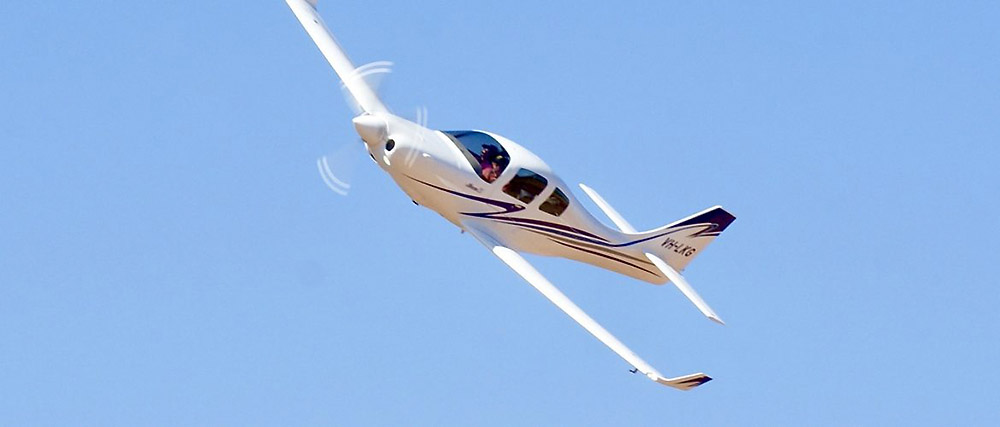 Burns continues, "Our aim was to attempt to break four world 'speed over recognised distance' records in the C-1c category over two days. Day 1 – Adelaide to Perth; Day 2 – Perth to Sydney, Perth to Adelaide and Adelaide to Sydney. While we need all of our efforts to be ratified, we can probably say that, for now, G1 and G2 have achieved four provisional records – three eastbound all above 300kts average speed."
"Our provisional speeds, yet to be ratified by FAI should be a bit like this: Adelaide-Perth 355.11 km/h, Perth-Adelaide 569.89 km/h, Adelaide-Sydney 597.45 km/h, Perth- Sydney 578.87 km/h. It's a shame we didn't know in advance as we could have busted that 600 km/h on the Adelaide to Sydney leg."
While we both kept a low-key profile on this record-setting event – there was no champagne greeting them on arrival and few official photos – many were watching via FlightAware and FlightRadar24 as we completed our journey. As Gary Burns said, this flight was just "a couple of days' fun with my mate!"