Lancair ES, IV and Mako owners — Enjoy 40% Better Baggage Access! Lancair's XL baggage door is 40% larger than the original design, opening up baggage compartment access for larger items, such as oversize suitcases, golf bags and more.
MODIFICATION KIT for ES, IV or Mako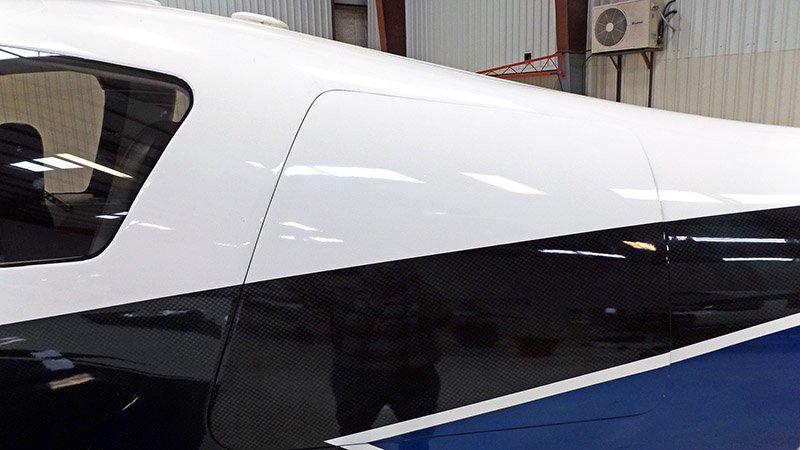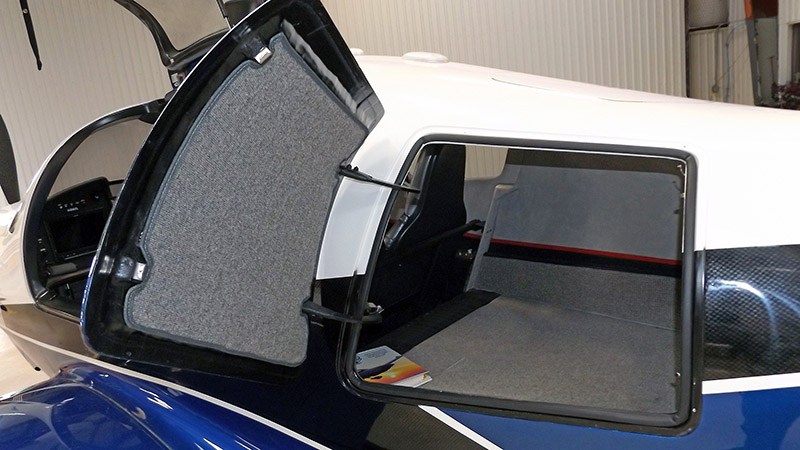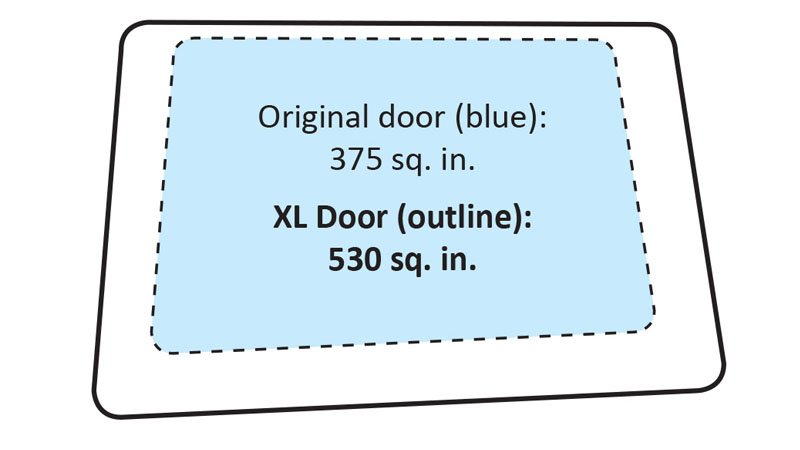 Available now for all non-pressurized 4-place Lancair models, the XL Baggage Door increases door area from 375 sq. in. to approx. 530 sq. in.
In addition, the new door features heavier-duty hinges on the leading edge, improving safety in the unlikely event of in-flight hatch release. Of course, it also reduces the risk of injuring your head while loading luggage.
The new XL hatch and opening are carefully engineered to tight tolerances, resulting in improved fit and finish and reduced wind noise in flight.
The XL Baggage Door Kit is available for all non-pressurized 4-place Lancair models. Installation is available at our factory facilities in Uvalde, Texas. Please contact us for availability and information.
Please call 1-830-900-7032 for current pricing.