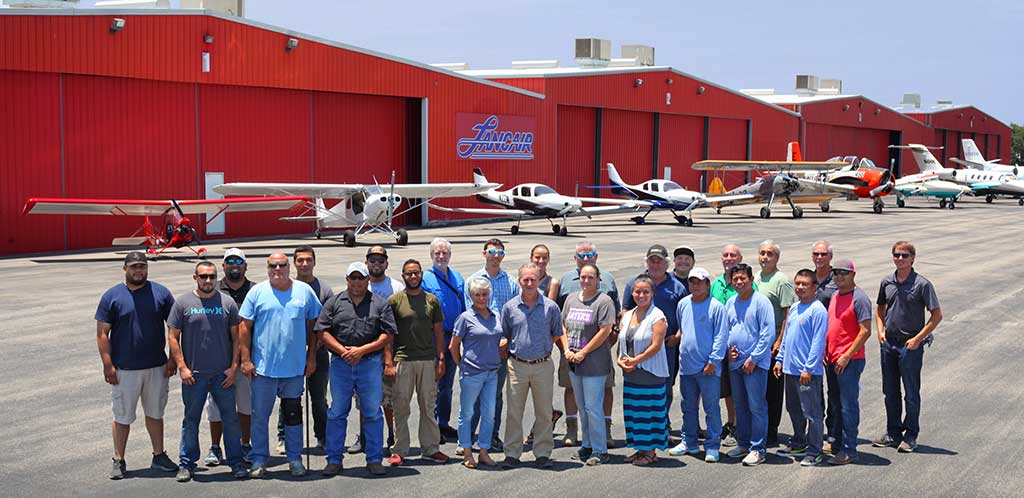 Why Lancair?
How about working on the cutting edge of high performance composite aircraft? In addition to getting in on the ground floor of a rapidly growing business, this is your chance to participate in a major way in the designing and building of advanced and sexy airplanes in a rural environment on the edge of the Texas Hill Country.
Lancair LLC is an Equal Opportunity Employer and a Drug Free Work Environment
Build Center Composite Technician Level 2
March 26, 2019
Lancair is looking for composite technicians with 2-3 years' experience to expertly perform lay-up and fabrication of composite "fiberglass" aircraft parts. Types of lay-up include major components and structures utilizing various types of resin infused carbon fiber and fiberglass.
A successful composite technician knows how to read, interpret and build from engineering and assembly drawings, work instructions, and build to process specifications. Lancair composite technicians will be working in various build center positions. Job duties can include multiple fabrication responsibilities such as hand fabrication of composite parts, tooling preparation and maintenance, cutting and trimming of various manufacturing materials, oven operation, and many more manufacturing / build processes.
Lancair Benefits*
Lancair International offers competitive and comprehensive benefits to our employees, including:
Excellent Work Environment - spacious, climate controlled hangars and ample employee parking
401(k) Investment Plan
Health Insurance - Major Medical health Insurance is available to full-time employees, spouses and children. Options include both PPO and HMO plans.
Telemedicine Program offers 24/7 telephone access to physicians who can send a prescription to employee's chosen pharmacy.
*Most benefits are available following 90 days of employment or the next suitable enrollment period.