A Legendary winner of multiple races, this is the very first production Lancair IV
SERIAL: L4001 | REG: N409L | SOLD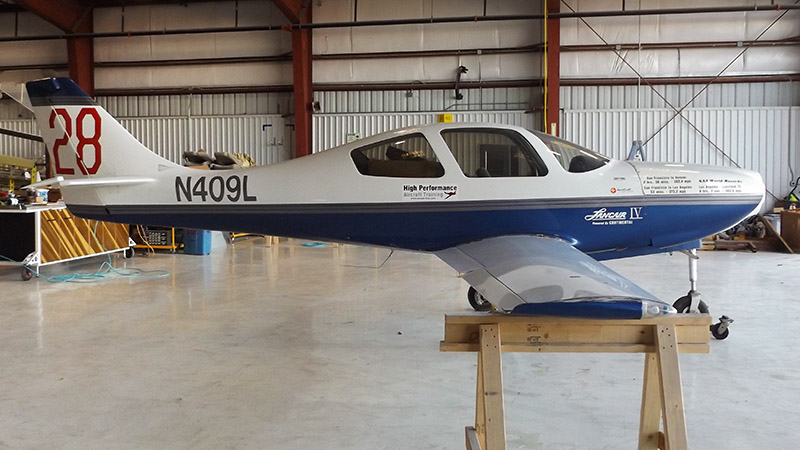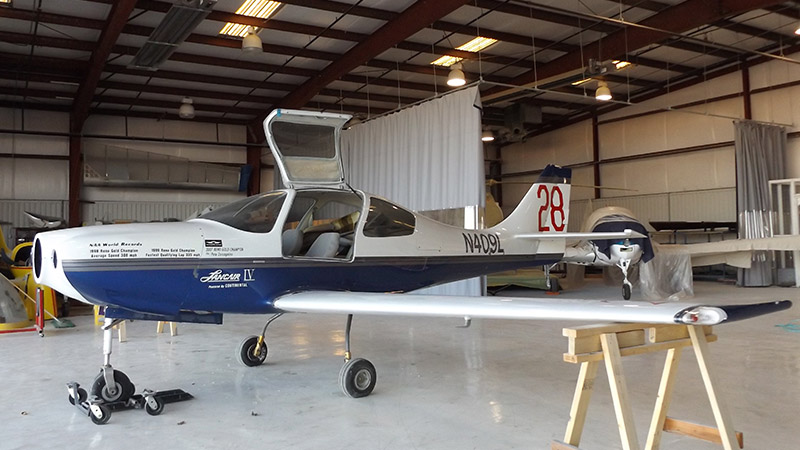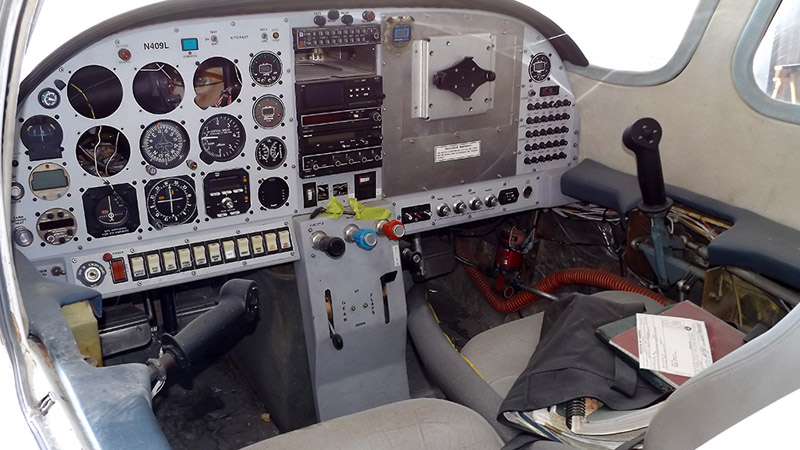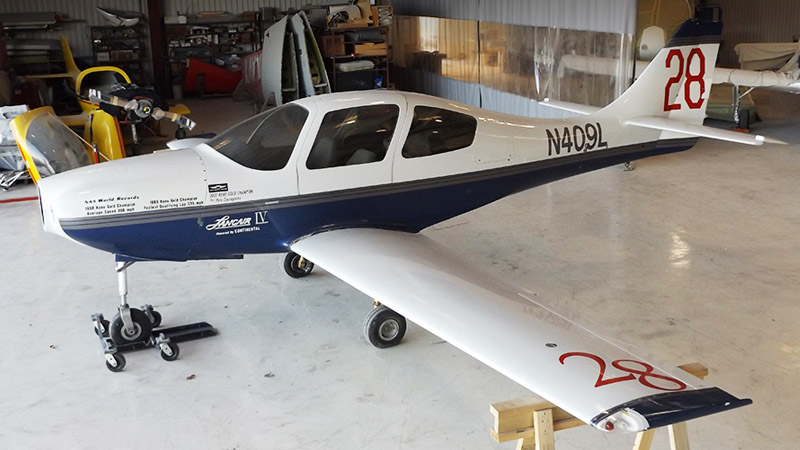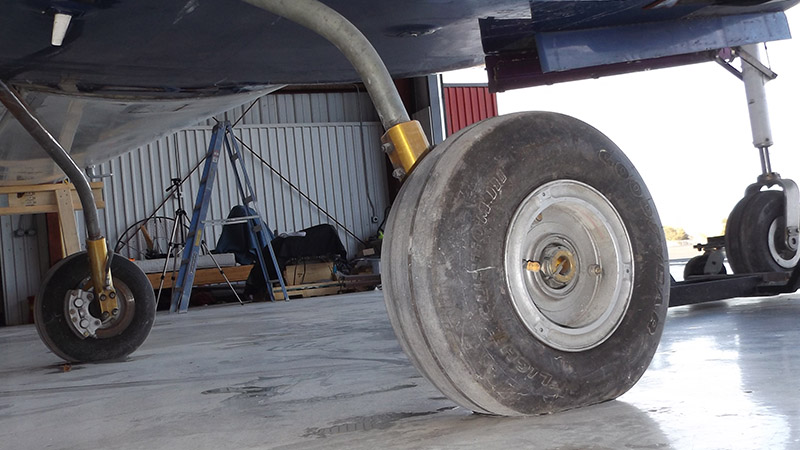 This unique aircraft is the very first L-IV in the series, and a celebrated winner of multiple races and awards
Now this legendary airframe can be yours, ready for you to complete the aircraft of your dreams.
Airframe
This aircraft was decommissioned in early 2009
Last known total time was approximately 3500 hours
Includes instrument panel, landing gear, flight controls and more
No engine or propeller included
Offered for sale "as-is and where-is" (located in Uvalde, TX)
Selected racing history
1998 Reno Air Races Sport Class Gold Champion @ 308 mph
1999 Reno Air Races Sport Class Gold Champion @ 320 mph
2000 Reno Air Races Sport Class Gold Champion @ 328 mph
2007 Reno Air Races Sport Class Gold Champion @ 301 mph
Winner of multiple NAA World Speed Records
Lancair IV Description
The "IV" has proven itself time and again to be fast and strong. Many customers have earned impressive wins with their "IV's" in virtually all major air races in the nation and have set around the world speed records. The "IV" is also the only kit plane ever qualified to race in the unlimited category at the Reno National Air Races, and at Reno, the "IV" has again set lap speed records in the new Sport Class. These aircraft have logged thousands of hours all around the world and their safety record is enviable.
THE CABIN
The "IV" has a very roomy cabin area measuring 46 inches across the front seats and 43 inches in the back. Cabin height is an equally impressive 48 inches. Front seats have ground adjustable seat backs and large side arm rests that add to the overall comfort. The cabin door offers an inflatable seal to keep wind whistle out. Excellent cabin ventilation and cabin heat round out his very comfortable environment.
VISIBILITY
Nothing is more important to a pilot than good visibility. The view in all directions is outstanding. Side windows are high and the windshield is large affording excellent visibility even in those steep bank turns. On approach the one-piece, 3/8" thick windshield provides excellent visibility of the runway ahead. The thickness of the windshield offers not only security but also aids in quieting the cabin.
DUAL SIDE STICK CONTROLS
The unique dual side sticks are far more than just innovative – they are practical, natural, and very comfortable. NASA has invested considerable ergonomic research in this area and has selected this approach as the optimum for a general aviation cockpit. These side sticks effectively eliminate visual obstruction, such as a yoke, between the pilot and the instrument panel. Everything on the panel is easy to see without having to look around a clumsy yoke. The sense of spatial freedom in the pilot's area of the cabin must be experienced to be fully appreciated.
THE LANDING GEAR SYSTEM
The gear system is electro/hydraulic and includes an accumulator thereby providing a constant pressure of 1100 psi. In addition, the Fowler flap system uses the same electro/hydraulic pressure for operation. As a gear down backup, a hand pump is supplied which draws hydraulic fluid from a dedicated portion of the reservoir. For protection from the environment, all landing gear and metal components for the airframe are either painted or plated for corrosion protection.
MAIN GEAR
The main gear is made of tubular 4340 steel. It is gun-drilled, honed, taper cut and polished, bent in our custom-tapered dies, aligned, drilled, and heat-treated. The main gearbox is pre-aligned truss assembly that is already installed for you. These gear legs retract using a rack and pinion system. Large 600x6 wheels and heavy-duty brakes are standard. This gear system can accommodate unimproved strips.
NOSE GEAR
The nose gear is a premium air/oleo strut designed with a unique internal shimmy dampener and alignment system. There are no scissor links to wear out and the wheel always aligns itself straight when the weight is lifted off, insuring smooth retraction. Steering is via differential braking that permits tight radius turns and the rudder becomes effective for steering at speeds as slow as 20 mph.
This aircraft is offered in "AS IS" and "WHERE IS" condition. All information contained herein was derived from sources believed correct, but is not guaranteed. Buyers shall rely entirely on their own information, judgment and inspection of the aircraft and record. Aircraft is subject to prior sale and retraction from the market.