2021 Lancair Super Barracuda FRG
aka "Super Legacy FRG"
With a near-perfect blend of performance, comfort and ramp appeal, this Lancair Barracuda is the ultimate personal travel machine for two.
N345LA
$545,000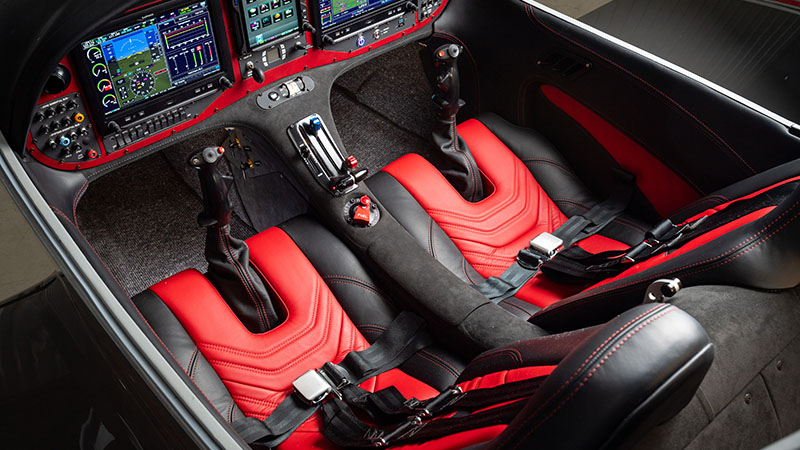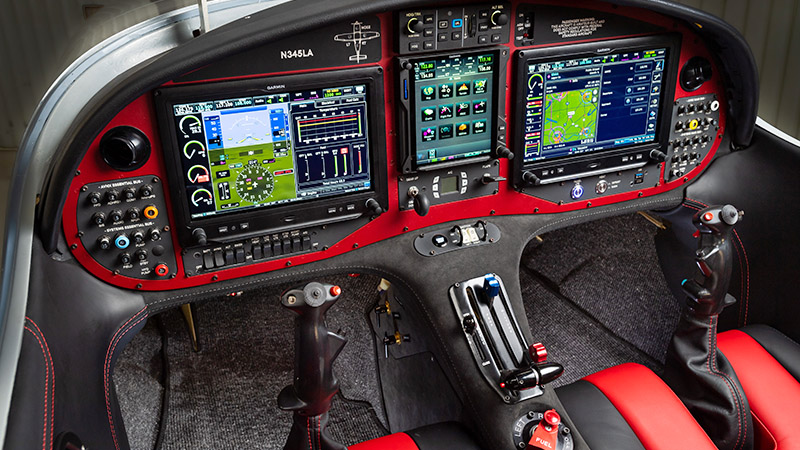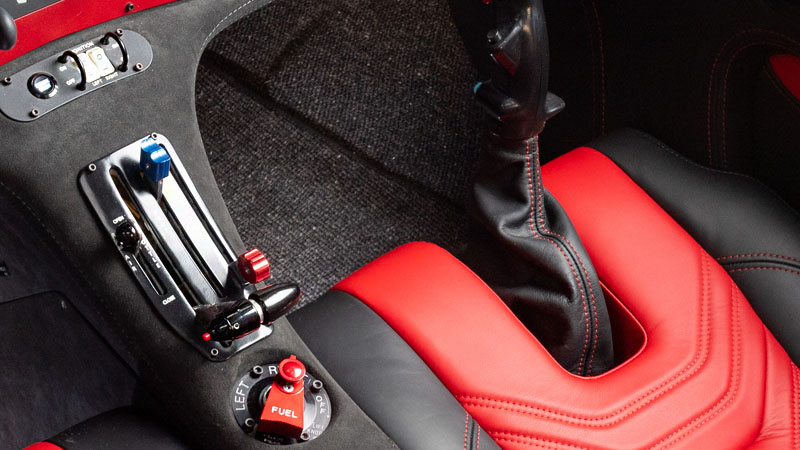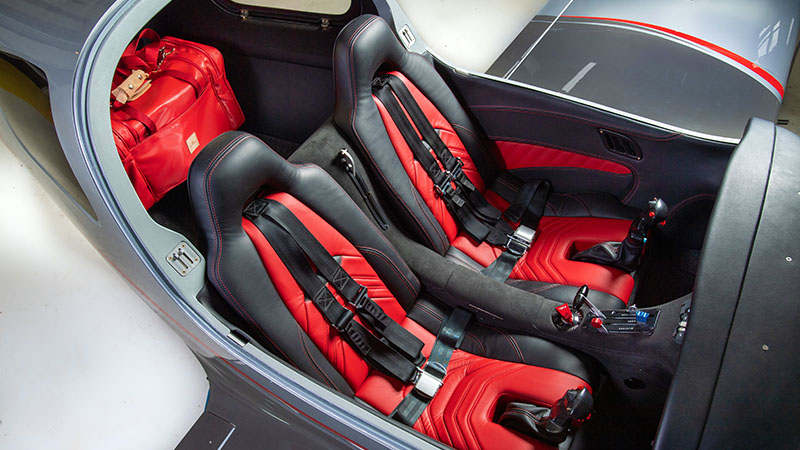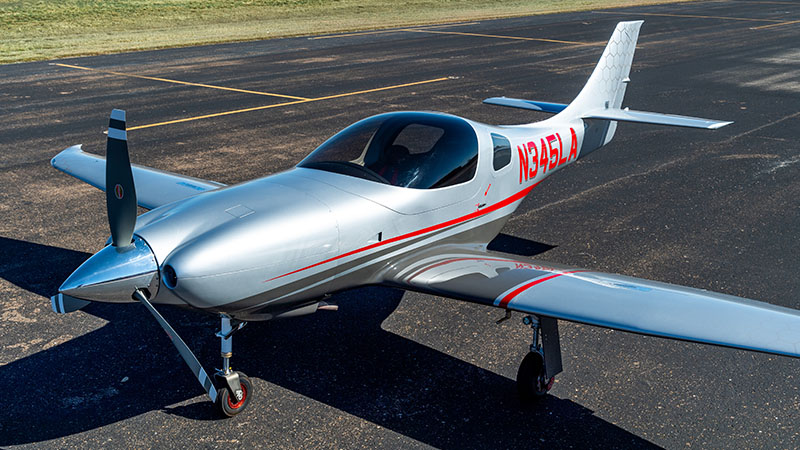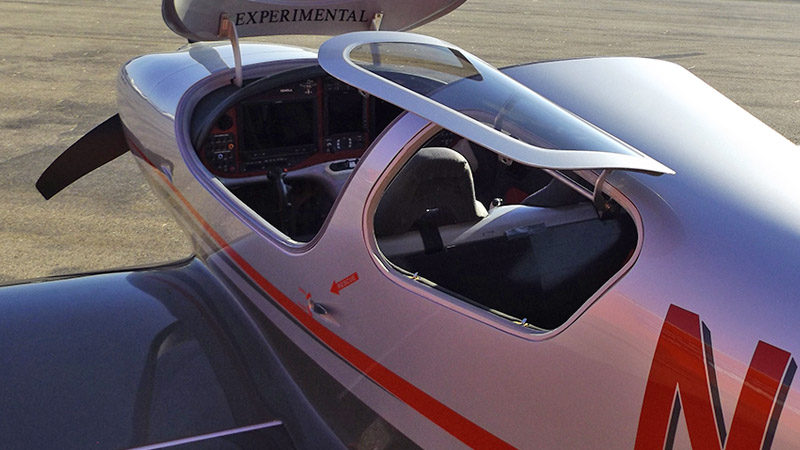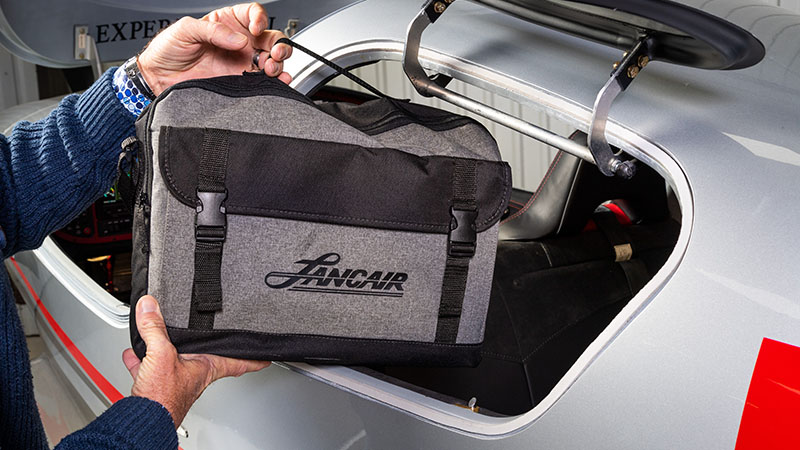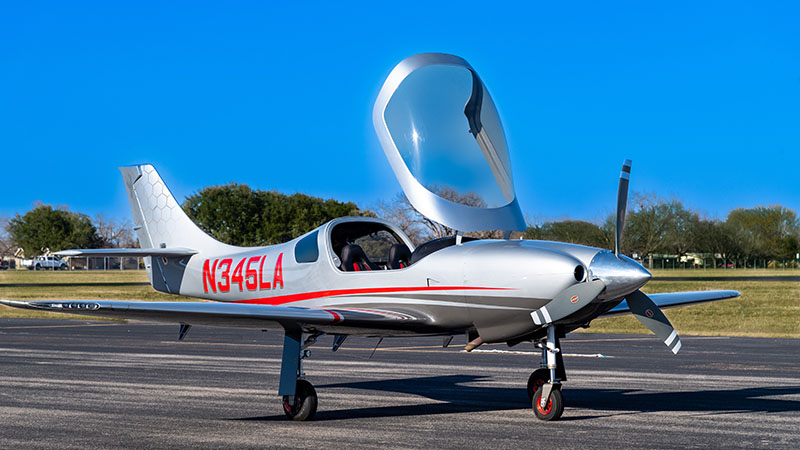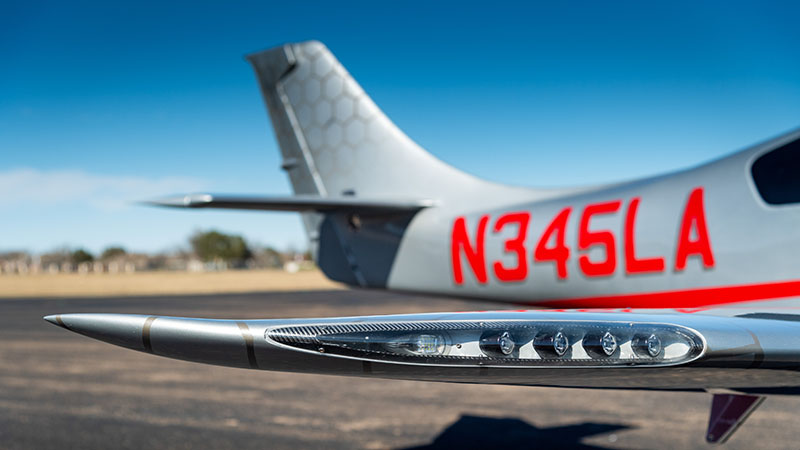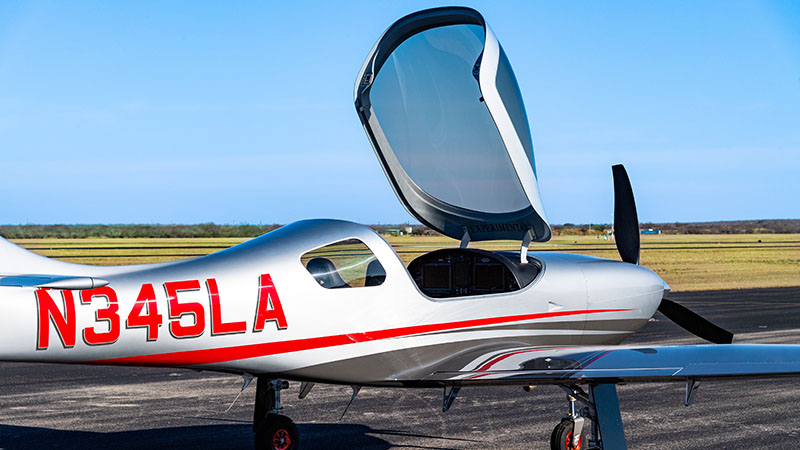 Aircraft Description & History
With a near-perfect blend of performance, comfort and ramp appeal, this Lancair Barracuda is the ultimate personal travel machine for two, combining unbeatable speed and comfort with an unmatched level of flexibility and economy.
N345LA began life in Redmond, OR as one of the last 5 Legacy serial numbers prior to Lancair's relocation to Texas. The aircraft was completed in 2021 by a custom builder with award-winning Legacy experience and Lancair factory assistance, ensuring a precision crafted aircraft with ample safety margins and predictable operating characteristics. You'll easily cruise at up to 270 mph with the efficient 6-cylinder Continental engine, offering comfort and range to spare.
Painted in a stunning two-tone silver and metallic grey scheme with vivid red striping and unique honeycomb accents, this aircraft comes with complete build documentation and awaits only a qualified new owner to take her to the skies.
Aircraft Specs
Factory Assisted Build
Aircraft was built by a custom builder with award-winning Legacy's in his portfolio
Engine / Propeller
Continental IO-550, freshly overhauled
10 to 1 high performance pistons
Push Button Starting
New Hartzell 3-blade propeller
60 hours TTSN
Exterior
New custom paint Fall 2022
All windows in excellent, clear condition
Custom Wingtip "tiplets" with integral LED lights
Operable pilots side baggage door/window
Reno custom low-drag racing belly modification
Beringer wheels and brakes
Electric speed brakes
60 hours TTSN on airframe
Interior
Custom interior completion in February 2023
Starflight customized interior
Starflight customized throttle quadrant
Cabin footwell LED lighting
Baggage compartment lighting
Electric cabin heat & defog system
Dual USB ports
Avionics
Lancair Cumulus Panel Package:
Dual Garmin G3X Touch 10.6" displays
Dual GSU-25 ADAHRS units
GEA-24 engine indication system (EIS) with sensors
GMC-507 2-axis Autopilot with yaw damper
Heated Pitot / AOA probe
GMA-245 Remote Audio Panel
GTN-750xi GPS/Nav/Com
GTR-20 Remote Com
GTX-45 remote Transponder with ADS-B In & Out
406 mhz ELT
CO detector
custom engraved instrument panel
LED Glareshield light strip
antennas, switches, power conditioners and jacks
Extras
Factory Air Conditioning
Inner Gear Door Retract Modification
New style SB-complied Nose Gear Retract Links
New style Electric Flap Motor
Automatic inflatable canopy seal system
Baggage Door Window Upgrade
Complete Build Logs & Documentation
Performance* (typical)
Max Cruise 245 knots
at Cruise Altitude 12,000 feet
Fuel Consumption 14 - 16 gph
Typical Cruise 215 knots @ 8,000 ft
Maximum Range (w/ reserve) 1,300 nm
Takeoff Ground Roll 800 ft
Rate of Climb (solo) 2700 fpm
Empty Weight 1703 lb
Max Takeoff Weight 2200 lb
Useful Load 497 lb
Wing Loading 23 lb/sq ft
Power Loading 7.0
G Loading +4.4, -2.2 (utility)
Stall Speed - Vso 52 knots
Landing Roll 900 feet
*based on original factory aircraft specifications. Values are not representative of any specific aircraft and may vary with engine specifications and fuel capacity.
---
This aircraft is offered in "AS IS" condition. All information contained herein was derived from sources believed correct, but is not guaranteed. Buyers shall rely entirely on their own information, judgment and inspection of the aircraft and record. Aircraft is subject to prior sale and retraction from the market.