A Family Aviation Team
Lancair International's leadership is headed by longtime aviation veteran Mark Huffstutler and his accomplished son, Conrad. Both are passionate pilots who bring a broad spectrum of aviation experience to the well-known kitplane company.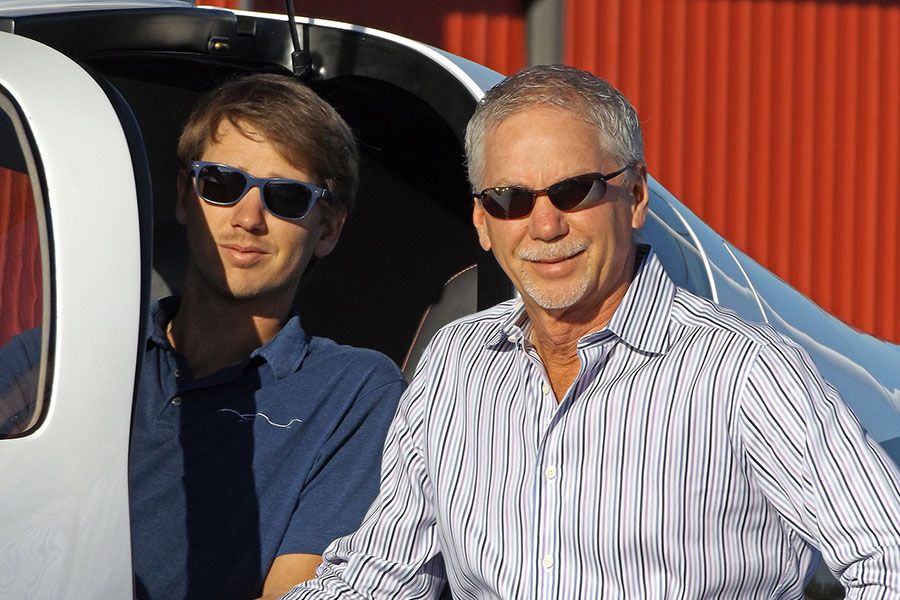 In the early 1980's Mark founded Sierra Industries, a pioneer for more than 30 years in FAA-certified performance modifications for piston and turbine-powered Cessna and Beechcraft aircraft. Though a generation younger, Conrad started his own warbird restoration company, Wild Warbirds and flew away from the 2013 EAA AirVenture with multiple awards for his painstakingly restored WWII Grumman FM-2 Wildcat.
In addition to their business acumen, Mark and Conrad hold ATP ratings and more than 15,000 flight hours in aircraft ranging from gliders and helicopters to warbirds and business jets. Both are also certified A&P mechanics and perhaps most importantly, Lancair aircraft owners, sharing a Lancair IV-P and 320 between them.
Meet the Lancair Family of Aircraft
Over 3 Decades of Aviation Innovation
Lancair International, LLC
Purchased in February 2017 by father and son team Mark and Conrad Huffstutler, the revitalized composite kit plane pioneer Lancair International LLC operates out of their new five-hangar factory complex at Garner Field Airport in Uvalde, Texas. A frequent host for national and world soaring competitions, Uvalde's Garner Field airport (KUVA) is an ideal site for aircraft development and flight testing.
From their new Uvalde, Texas home, Lancair offers full support for existing aircraft owners with parts, technical assistance and documentation as well as maintenance, repairs and inspections for Lancair and other experimental aircraft. In addition, on-site access to maintenance, avionics, paint and interior completion facilities ensure a convenient "one-stop" solution for owners and kit builders.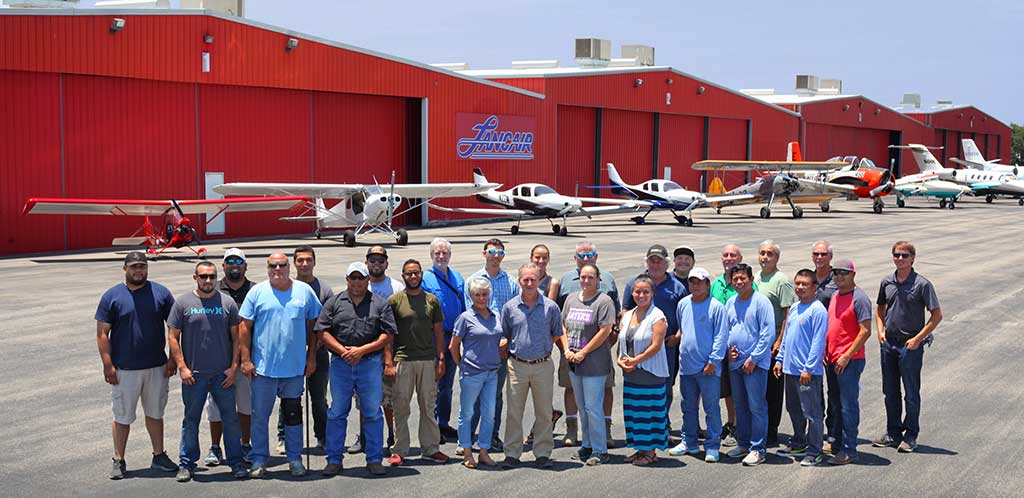 History always in the Making
The Lancair family of aircraft has covered the range of private pilot aircraft from the solid two-seat aerobatic Lancair Legacy, the economical two-seat Legacy fixed-gear to the four-seat, fixed-gear Lancair ES, the 330 mph Lancair IV speedster to the fourth-ever pressurized piston single in the history of aviation, the Lancair IV-P. In 2000 Lancair added a turbine engine option to the Lancair IV-P. This high-powered turbine propelled the Lancair IV-P to incredible speeds of up to 370 mph!
Lancair's goal is to play an important part in shaping the future of modern aviation through innovation, technical advancement, safety, aesthetics, and of course, producing the best in high performance aircraft.
Company Ownership
In February 2003, founder and president, Lance Neibauer announced the sale of his kit company to Joseph C. Bartels, a previous Lancair IV-P customer. In 2010, the Wolstenholme family of Colmar, Pennsylvania, who had been major stockholders of the company, assumed ownership and control with the naming of Bob Wolstenholme as CEO.
In February 2017, Lancair International, LLC was created and operations were relocated to Uvalde, Texas. The new Lancair company supports the 320/360, IV, IV-P, ES and Legacy models as well as continuing development of upgrades and new aircraft models. Development of the Evolution models is now supported by a separate company, Evolution Aircraft, based in Redmond, Oregon.