A beautiful and capable 4-place alternative to Cirrus and Corvalis/TTX at a fraction of the cost.
To be introduced at EAA AirVenture 2017, the Lancair MAKO is a new design from a legendary company.
---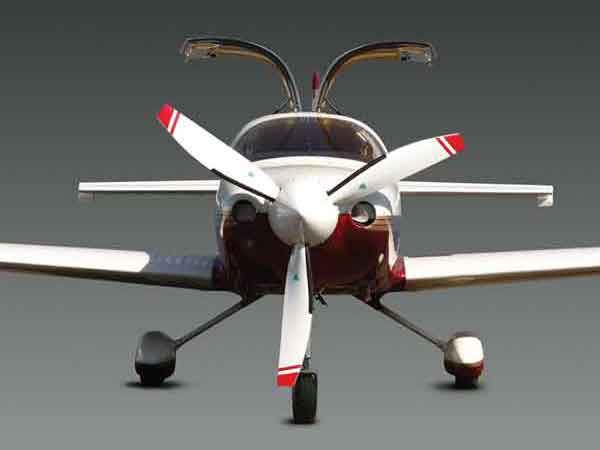 ---
An Unequalled Airplane for Pilots
Capability and Comfort
When we looked at the cabin design of other four-seat airplanes, we saw room for improvement. And more room is what you get.  Mako's interior is a spacious 46 inches across and 48 inches in height. Along with the generous shoulder and headroom, passengers enjoy outstanding visibility through large windows and the onepiece windshield. Space is also maximized in the ample baggage area, where you can carry all the gear you need for a lengthy trip. 
To keep your passengers seated in comfort, we've included inflatable door seals that keep the cabin shielded from whistling wind and engine noise. A custom sound-proofing package, developed exclusively for Lancair, is available to make the cabin even quieter. 
But comfort and cabin space doesn't mean sacrificing speed. With a powerful Lycoming IO-540 engine, you can cruise smoothly at 235 mph. Our climb rate (over 2000 fpm) and takeoff distance (600 ft.) earns Lancair high marks for power and performance. Plus, thanks to a precision tuned induction system, fuel consumption is 10-15% less than other similarly powered engines. The retractable nose gear streamlines Mako's aerodynamics while twin gullwing-style cabin doors make cabin access easy for passengers and pilot alike. 
The new Lancair Mako synthesizes 35 years of aviation experience into one unforgettable aircraft. An ideal balance of performance, comfort and capability at a price no comparable plane can match.
Fly Even Sooner
with the Lancair Builder Assist Program
Founded in 1999, our Builder Assist Program set out to help jump-start our builders and cut off up to a year of build time. The program teaches proper composite skills, provides you with experienced technical assistance in the crucial early stages of your aircraft assembly and allows a major portion of your aircraft to be completed in record time. 
We have expanded the Builder Assist Program to include the option to finish building your airplane at our facilities, with our guidence, in our optional Builder Completion Program. In just a matter of months you will be flying home in your new Lancair. 
Conducted at our Uvalde, Texas headquarters, our Builder Assist Program will allow you to completely close out all critical structures and rapidly advance your aircraft to completion. Lancair provides the fixtures, tools, supplies and one-on-one training, letting you head home with not only a significant portion of the build complete, but also the knowledge and confidence to quickly and accurately complete your airframe.
Fast Forward
with our Firewall Forward Option
To further simplify the builder assist process, we can Fastbuild your engine for you, saving you valuable time and effort.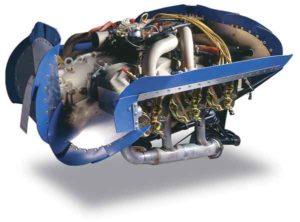 We will install your engine to the mount and add all baffling, hoses, prop governor, and other necessities to completely plumb your engine. We can also install all of the firewall mounted items needed for your engine installation onto your firewall before your fuselage leaves our facility. With these two options, your engine can be mounted and fully plumbed in less than a day.
Performance
from the Ground Up
In our absolute passion to produce the world's perfect aircraft, the Lancair team is committed to the idea that perfection of the whole can be accomplished only through perfection of the smallest details.
When you buy a Lancair you'll receive unlimited, free technical assistance, five days a week, eight hours a day—for life. In conjunction with a very comprehensive, graphically detailed builders instruction manual, Lancair staff is available to advise our builders on all aspects of your assembly from spinner to tail. This assistance also includes advice on powerplant, propeller selection, avionics and panel layout, final system installations, and placement options.
Specifications
Standard
Turbo
Length
25 ft
25 ft
Wingspan
35.5 ft
35.5 ft
Wing Area
140 ft
140 ft
Aspect Ratio
9:01
9:01
Empty Weight
1900 lbs
2000 lbs
Gross Weight
3200 lbs
3300 lbs
Std. Fuel Capacity
75 gal
75 gal
Optional Fuel Capacity
109 gal
109 gal
Useful Load
1300 lbs
1300 lbs
Baggage Capacity
175 lbs
175 lbs
Cabin Area
Seats
4
4
Width (interior front)
46 in
46 in
Width (interior rear)
43 in
43 in
Height (interior)
48 in
48 in
Projected Performance
Cruise (typ @ 8000 ft)
235 mph
293 mph
Fuel Consumption (typ)
13.5-15 gph
19 gph
Range (w/res)
1350 sm
1350 sm
Endurance (w/res)
6 hrs
5 hrs
Rate of Climb @ sea level
2000 fpm
2000 fpm
Take Off Roll @ sea level
600 ft
600 ft
Landing Roll
800 ft
800 ft
Stall Speed VsO
65 mph
68 mph
Wing Loading
22.9 lbs/sq ft
22.9 lbs/sq ft
G loading (utility)
+4.4, -2.2
+4.4, -2.2
Lycoming IO-540, 6-cylinder, fuel injected, 3-blade constant speed propeller. Turbocharged version optional.