2018 Lancair Mako
SERIAL: NLA-450-1003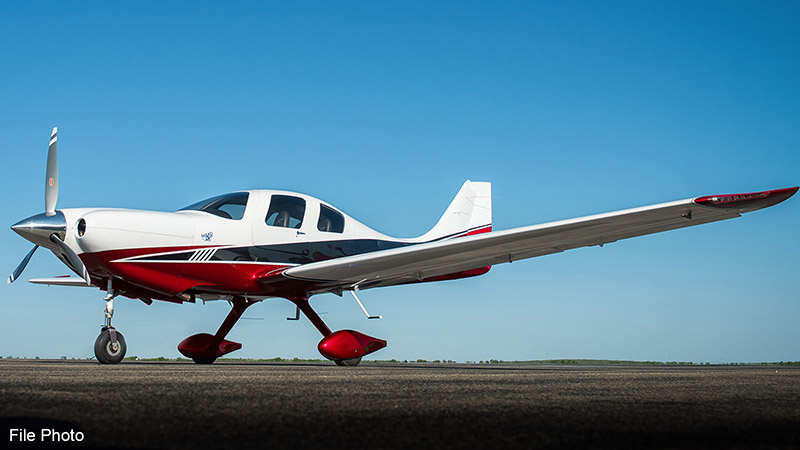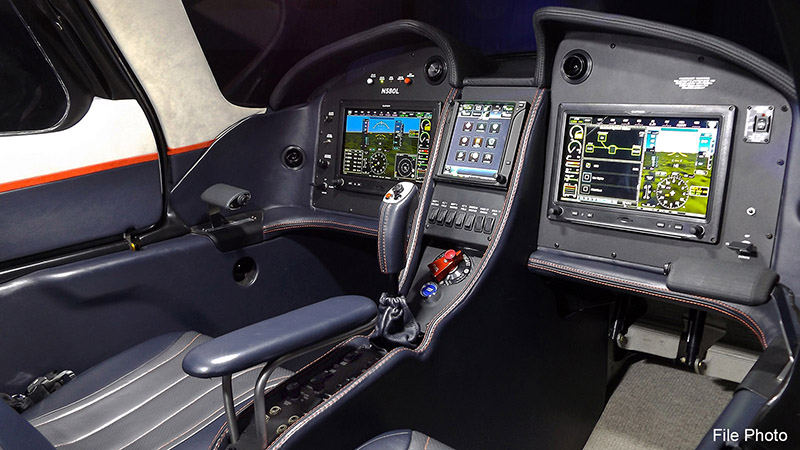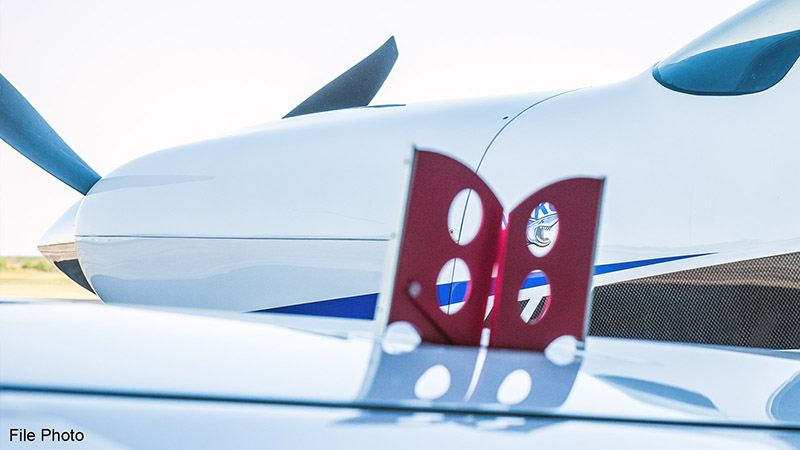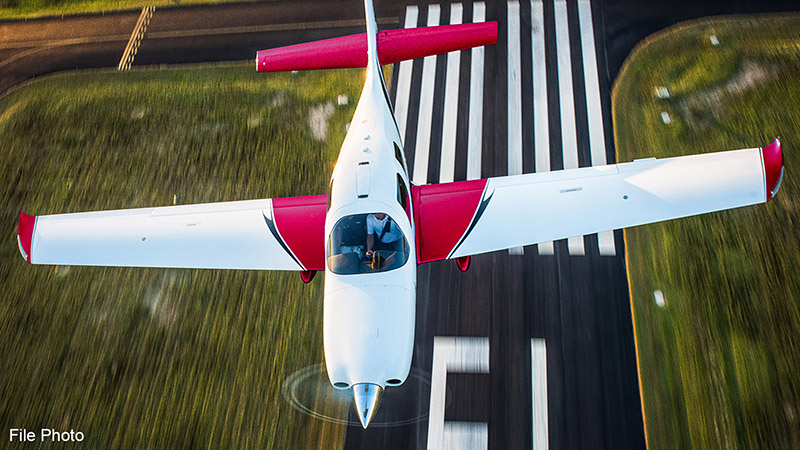 Sleek and swift, this is an exceptional opportunity for a professionally built high-performance Lancair Mako. Available in early Q4 of 2018.
SERIAL: NLA-450-1003
Mako's emphasis is on usable performance — real world responsiveness you can count on every day. Starting with a sturdy composite airframe that's built to stringent utility class standards, the Mako is designed for the long haul.
This aircraft features an expansive instrument panel, optimized for dual Garmin G3X Touch PFD/MFD and a center-mounted Garmin GTN-750. This is easily the most capable and cost-effective avionics suite available in this aircraft class.
Aircraft construction is already in process and some options must be determined prior to final assembly and delivery. These include choice of powerplant, BRS parachute and air conditioning options. Please inquire for a detailed timeline of assembly stages and decision points for available options.
Avionics
Cumulus Panel Package includes
Dual Garmin G3X Touch 10.6" displays with XM receiver
Dual GSU-25 ADAHRS units
GEA-24 engine indication system (EIS) with sensors
GMC-307 3 axis Autopilot with yaw damper
Heated Pitot / AOA probe
GMA-245 Remote Audio Panel
GTN-750 GPS/Nav/Com
GTR-20 Remote Com
GTX-45 remote Transponder with ADS-B In & Out
406 mhz ELT
CO detector
Custom engraved instrument panel
LED Glareshield light strip
All antennas, switches, power conditioners and jacks
Aircraft Specs & Performance*
Specifications: Standard / Turbo
Length: 25 ft
Wingspan: 36.6 ft
Height: 7.66 ft
Wing Area: 140 ft2
Aspect Ratio: 9 : 1
Empty Weight: 2200 lbs / 2250 lbs
Gross Weight: 3550 lbs / 3550 lbs
Std. Fuel Capacity: 75 gal
Optional Fuel Capacity: 109 gal*
Useful Load: 1350 lbs / 1300 lbs
Baggage Capacity: 175 lbs
Seats: 4
Width (interior front): 46 in
Width (interior rear): 43 in
Height (interior): 48 in
Projected Performance: Standard / Turbo
Normal Cruise: 190 ktas / 220 ktas
Fuel Consumption (typ): 13.5-15 gph / 19 gph
Range (w/res)* 1400 nm / 1250 nm
Endurance (w/res)* 7 hrs / 5 hrs
Rate of Climb @ sea level: 2000 fpm
Take Off Roll @ sea level: 600 ft
Landing Roll: 800 ft
Stall Speed: 68 kts
Wing Loading: 22.9 lbs/sq ft
G loading (utility) +4.4, -2.2
Standard engine: Lycoming IO-540, 6-cylinder, fuel injected, 3-blade constant speed propeller. Turbocharged version optional.
*with optional 109 gallon fuel tank.
Selected Mako Options
Mako's robust airframe is engineered to accommodate multiple engine options. Select from a variety of Continental or Lycoming motors — normal or turbocharged — that match your 'sweet spot' for power, range, altitude and fuel consumption.
In short, the Mako offers an unequaled range of options to meet your mission requirements, providing a beautiful, capable and easy-to-fly aircraft at a fraction of the cost of alternative airframes.
Selected Mako Option Pricing
Standard Mako Fast Build Airframe Kit: $127,000.00
AIRFRAME OPTIONS
Right Side Gullwing Door: $17,500.00
Right Side Entry Step and Convenience Handle: $650.00
Auto-Retractable Nose Gear: $18,350.00
Long Range Fuel Tanks (109 total gallons): $2,150.00
ENGINE & PROPELLER OPTIONS
Used Barrett IO-540 Normally Aspirated (500 hours TT): $35,000.00
Mako FADEC-lite ElectRonic Control System - 6 Cylinder: $8,415.00
6 cylinder Turbocharged FWF Kit: $10,275.00
Hartzell 3 Blade Scimitar for Lycoming IO-540: $16,982.00
AVIONICS AND ELECTRICAL OPTIONS
Cumulus panel package: $75,539.55
PAINT AND INTERIOR OPTIONS
Standard Paint - all-over 1 color and 2 stripe colors: $19,500.00
Split Base: $2,500.00
Clear Coat: $1,750.00
Standard Interior: $19,500.00
Generation II fully articulating front seats: $5,500.00
BUILDER ASSISTANCE OPTIONS
Fly-Away: $150,000.00

(completion of the aircraft, issuance of SFP, fly off limitations)
---
This aircraft is offered in "AS IS" condition. All information contained herein was derived from sources believed correct, but is not guaranteed. Buyers shall rely entirely on their own information, judgment and inspection of the aircraft and record. Aircraft is subject to prior sale and retraction from the market.