Breathtaking performance, pressurized comfort and sleek Lancair lines are yours with this superb low-time 2005/07 Lancair IV-P.
SN: LIV-P-269 | REG: N269PL | $295,000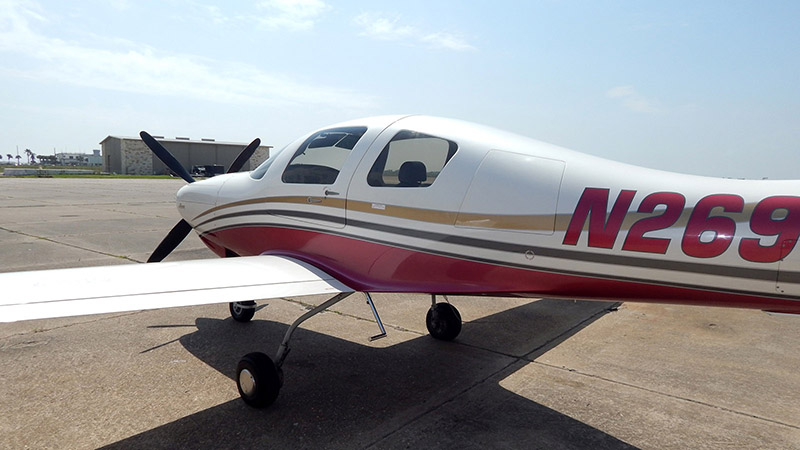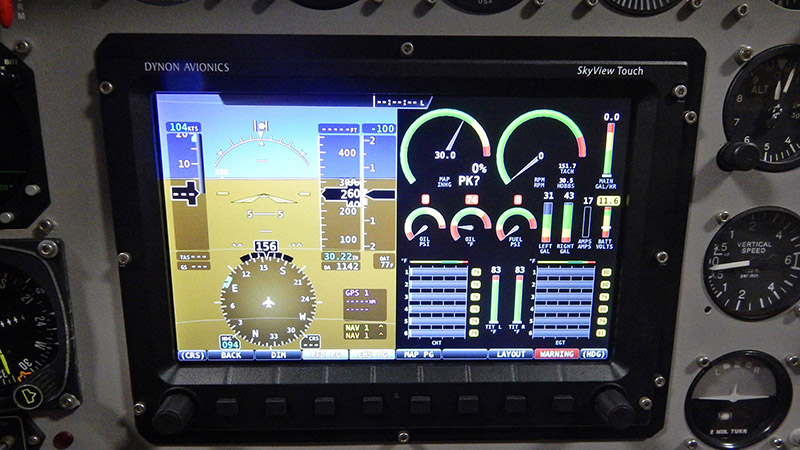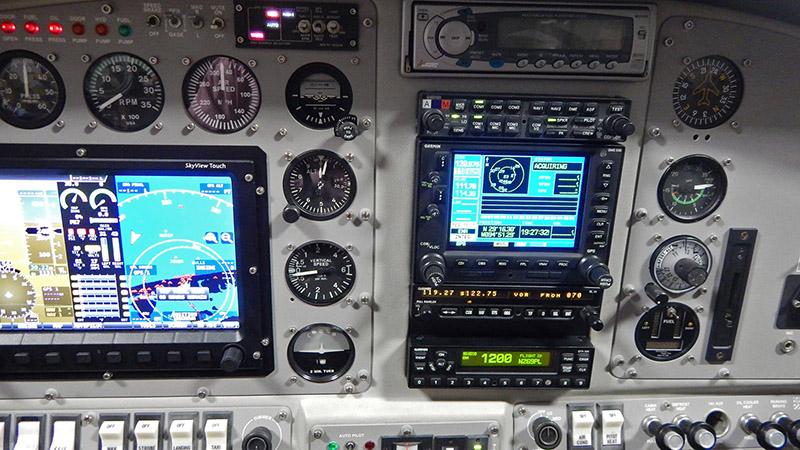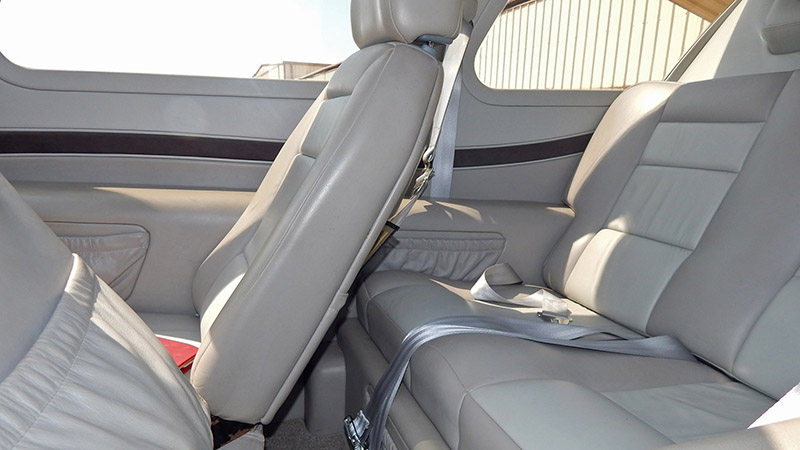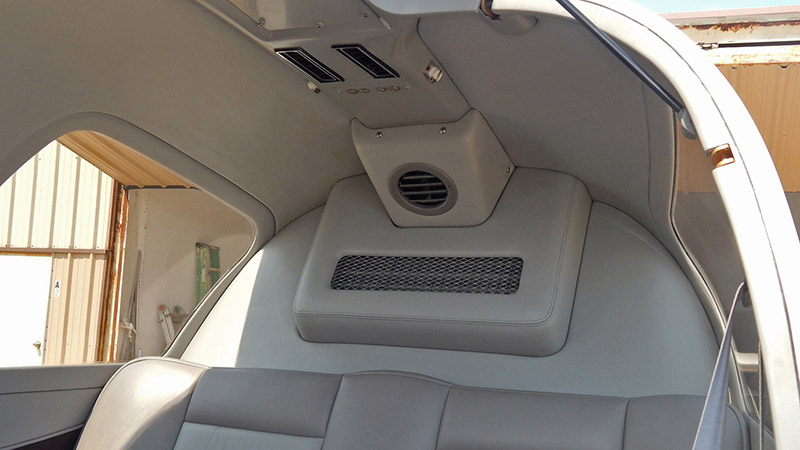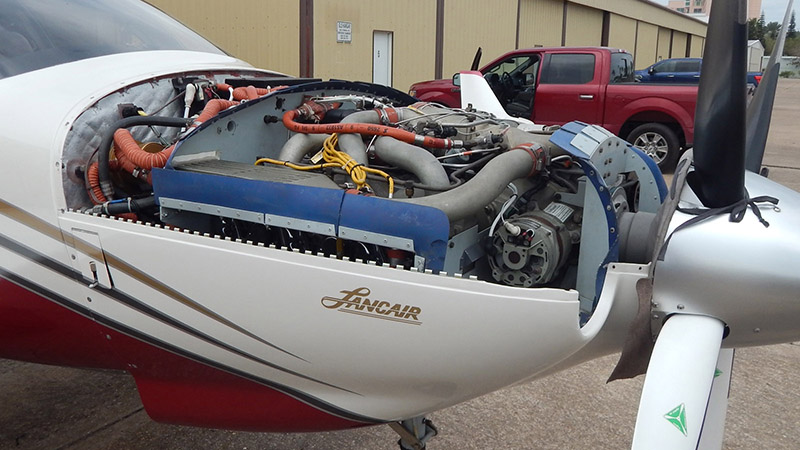 With a near-perfect blend of technology and aerodynamic focus, the IV-P is the ultimate travel machine, combining speed and comfort comparable to a personal jet with a level of freedom and economy no jet can match.
This comfortable, pressurized aircraft takes you above the weather and off to your destination with performance and utility that others can't come close to.
Special Features:
Complete custom leather interior
Fire extinguisher
Overhead cabin lighting
Baggage door light
DVD video player and CD music
Air conditioning
Built-in Emergency Oxygen, 4-place
5.5 psi Cabin Pressure Differential / 8500 ft. cabin @ 24,000 MSL
External ground power service plug for emergency starting
Airframe:
Lancair Kit # LIV-P-269, No Damage History, Experimental Aircraft
Total Time Since New: 242.3 Hours
Useable Fuel Capacity: 90 Gallons
Basic Empty Weight: 2340 lb
Max. Takeoff Weight: 3650 lb
Useful Load: 1310 lb
Engine:
Continental TSIO-550 C1 Twin Turbocharged
GAMI injectors
2-speed electric fuel pump
TSOH: 273.6 Hours
Engine heater with external connection
Ground power plug for emergency starting
Propeller::
4-blade MT propeller
TTSN: 242.3 Hours
Avionics:
Custom aluminum panel includes:

Dynon EFIS SkyView Touch with integrated autopilot
Fully integrated engine analyser (in EFIS), with OAT, EGT, CHT, Fuel Flow, Fuel Quantity, Turbine Inlet, etc.
Garmin GMA340 audio panel with intercom and marker beacon
Garmin GNS530 WAAS VOR/LOC/GS indicators
Garmin SL30 Nav/Com
Garmin GTX330ES ADS-B Transponder
L3 Skywatch TCAS Traffis to 530 WAAS and WX1000+ screens
BF Goodrich WX1000+ storm scope
King KCS-55A slaved HSI system with KI-525 indicator
Alpha Systems angle of attack
Cabin pressure and cabin altitude guage
Guardian CO detector
Stick mounted autopilot disconnect, electric trim & push-talk button
Panel mounted compass
Remote ELT 406 with GPS info
Alternate 12V power source
Alternate static source
HSI/DG standard size backup gauges
2-1/4" gauges around EFIS: • Clock • Manifold Pressure • RPM • Airspeed • Attitude • Altimeter • Vertical Speed • Turn & Bank • Fuel Quantity
Features:
3 Axis electric trim
Electric speed brakes
Cleveland/Parker brakes
Parking Brake
Winglets
Static Wicks
Hydralic Flaps and Landing Gear
Engraved Gas Caps with fuel quantity
12 Volt Electrical System
Dual Alternators - 70 amp / 60 amp
Pitot Heat
AOA Heat
Wingtip Nav Lights
Wingtip Strobes
Wingtip Landing Lights
Taxi Light
Aircraft Specs & Performance*:
75% Cruise: 330 mph / 286 knots @ 24,000 ft
Stall Speed: 75 mph / 65 knots
Maximum Range: 1,550 mi / 1,346 NM
Service Ceiling: 29,000 ft
Rate of Climb: 1,500 ft / min
Takeoff distance: 1,450 ft • 1,200 ft oiver 50' obstacle
Landing distance: 1,700 ft • 1,400 ft over 50' obstacle
Wingspan: 32.6 ft
Length: 25 ft
Height: 8 ft
*original factory aircraft specifications. Values portrayed are from manufacturers' data and are not representative of any particular aircraft being advertised.
---
This aircraft is offered in "AS IS" condition. All information contained herein was derived from sources believed correct, but is not guaranteed. Buyers shall rely entirely on their own information, judgment and inspection of the aircraft and record. Aircraft is subject to prior sale and retraction from the market.